Every Business, small or big, wants to extend its reach to the maximum, and get more sales right?  If you own a business, the first thing on your mind should be how to get more sales.  How can you reach more people, get your business in front of people, help them solve their problems, and get more sales?
The first thing that I would recommend is to set up Google My Business(GMB).  If you are not using GMB, you are missing out on serious local sales and opportunities.  You are running the risk of customers are not finding you and your business.
So if you are new to the term "Google My Business" or GMB, as it is popularly known, it is a digitally savvy directory to connect businesses with local consumers by the giant Google itself.
In short, it's a business directory where all kinds of businesses register themselves to get found by people, mind you it's 4 million people daily. Yes, that's true, 4 million people daily search Google for products and services.  And if your business is not listed on GMB, you can imagine the traffic you are missing.  Don't leave the money on the table.
Let me explain to you what is Google My Business & how it can help your business?
What is Google My Business?
Google My Business(GMB) is a business directory created by Google itself.  So it makes total sense to register your business in GMB, as Google is the largest search engine in the world.  Once you register your business through GMB, Google promotes your business! How cool is that?  Would you like to promote your business by Google? Definitely, isn't it?
How GMB Helps Your Business?
Get noticed by genuine potential customers
Manage your reputation
Generate more business
Get Noticed By Potential Customers:
Many surveys clearly indicate that people search the internet for products and services before they make the actual purchase.  4 out of 5 customers use search engines like Google for local information.
Now when your business is listed on GMB, it directly connects you with customers.  A study done by Brightlocal shows that an average business receives 1009 customer searches each month.  I think it's huge, just by listing your business in GMB, you get found by 1000+ customers every month.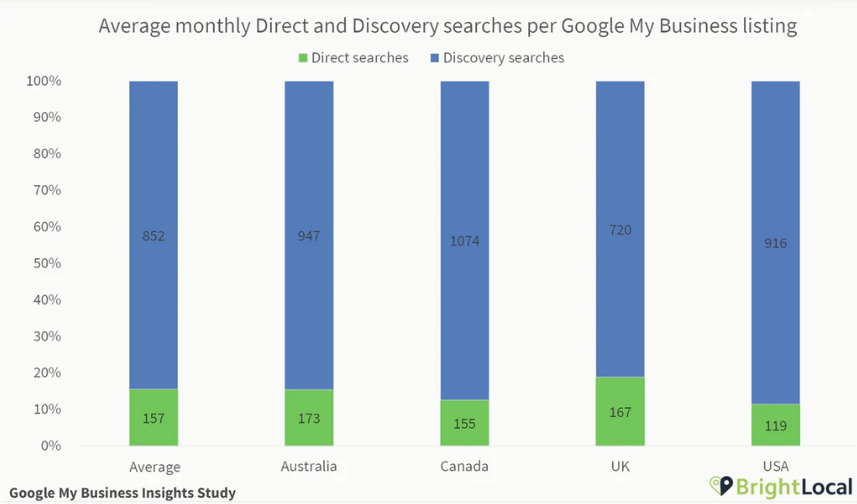 What does it indicate?
It simply indicates a huge business opportunity for you.  You might be aware of the thing like" coffee shop near me".  These "near me" searches have been increasing over the years.
It also means, to tell you the truth, about 90% of people haven't made up their mind about a brand before starting their search.
And therefore, your business needs to be visible, grab their attention and stand out from your competition.
GMB listings get priority on the first page of local Google searches and Maps queries.
By just registering your business with GMB, Google gives you priority in local searches and even on Google Map queries.
It's another reason, you must list your business with GMB.  Once you list your business, your chances of getting found increased threefold.
For example, If you search anything on Google, the first thing visible is Goole listing with a map!
Try for yourself, Search anything with a query "near me", and it will show you the nearest listings w ith a map.  That's the power of Google My Business Listing.
When you list your business in GMB, you increase the chances of getting listed on the first page of listing options.
Google My Business Provides Every Information Customers Might Need
Another important reason that you might list your business in GMB, is it provides all the useful information in one place.  Thus, makes it easier for your potential customers to find you and get hold of you.
Also, if you ever change your location or you're using a new number of customers can effortlessly contact and find you.
Now look at the following GMB listing, you will get all the information needed.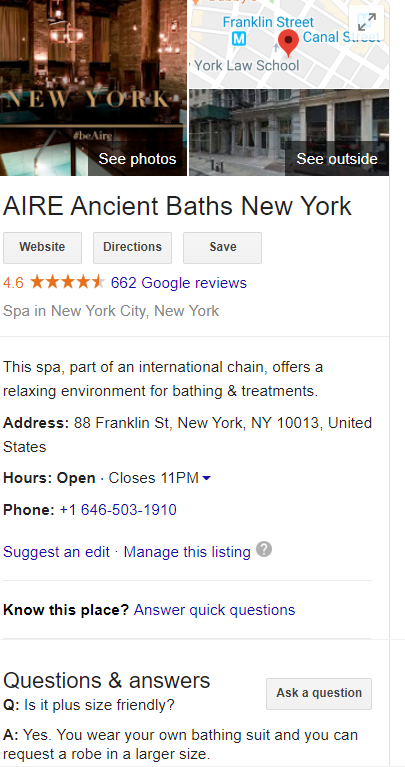 You want to submit accurate information about your business to get found on Google.  You need to submit every detail of your business like:
Business name,
Business Address
Business Phone no.
Working hours & other details.  Click here to see what information you need to submit. It's a form you need to fill carefully to get started in GMB.
You can directly list your business through Google My Business it's free but it can be overwhelming if you are new to it.
Images in GMB
GMB allows you to add many images that can help you to create a brand for your business.  You can add a logo, interior images, exterior images, staff images.
Google encourages you to add multiple images so that people get acquainted with the business atmosphere of your business.  This can really help people whether to choose a particular shop or not.
So add clear images showing your business and surrounding arena.
GMB improves Search Engine Optimization(SEO)
As I mentioned earlier also, GMB listing helps you to get listed on the first page, so it drastically helps your business to get ranked in Google.
The following screenshot will help you to understand the different profile components that can help your business.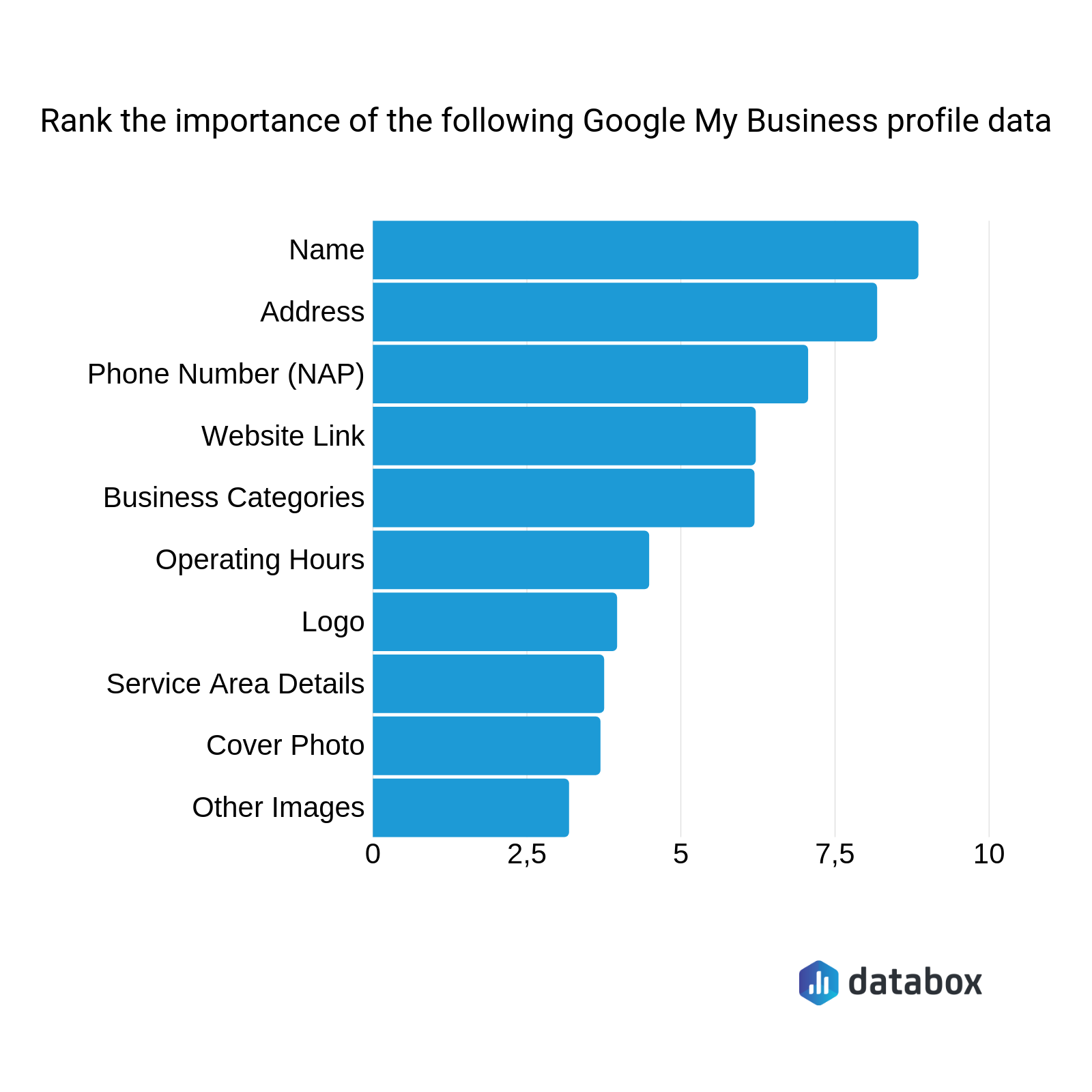 Google My Business Allows Customer Reviews
Google My Business allows customers to leave ratings, reviews, and images on your listing.  The role of reviews is undebatable.  85% of people trust online reviews and the businesses with more positive reviews, get more attention and sell ultimately.
People can leave images with their reviews.  Images grab attention without any doubt and make things very clear for the people.  so when a happy customer leaves a positive review with images, it positively affects your business.
Get Access To Many Free Powerful Tools
The best thing about GMB is once you register your business with GMB you get many powerful tools for free.
Your GMB account is connected to Google Maps, Google Adwords, Google Analytics, Tag Manager, and more.
These powerful tools help you rank and optimize your business details easily at the same time keep your business details up to date with digital trends.
Google Offers You a Free Website
Guess what? when you register your business with GMB, you get a free website.  I personally would not recommend this website for professional use, but if you are just starting out, it does it work.
It's a very basic website but gives all the information about your business to a potential customer.  Here is an example of a Free website provided by Google.
Conclusion:
Adding your business to GMB is a small step to a bright future but you also need to optimize the listing in a proper way.  Remember to optimize and update your GMB listing weekly, monthly or quarterly.
I know it can be overwhelming for you if you never heard about Google My Business.  But it's easier than you think.
If you want me to help you in listing your business in Google My Business, contact me:
hello@getraanked.com
phone:9867662204
Fill in the GMB listing form here.
I hope you will find this article helpful and if so, pl share it with your friends and family.  If you have questions about GMB, pl let me know in the comments below.